on Sat Sep 24, 2011 2:02 am
---------------------------------------------------------------------------------------------------------------
Sent From Sperare Impero Templar House, Templar Faction President Desislav Dmitriev
To be received by The New Republic of Capua, President Anton Lassale
Date: 13 March 1572
-----------------------
Dear Anton Lassale we the Templar Order will ask your government to leave New Solaris territory alone. We ask the removal of Capuan forces for the safety of New Solaris citizens and as well your citizens. Your actions only insult our nation because we New Solaris have a code that dictates the following :
When disagreements occur in New Solaris between multiple factions that wish to stabilize the country must not ask help or allow foreign forces to be involved.
We understand that this code might be taboo but its what every citizen is taught before they age of marriage.
It is your best concern to leave this civil war to the citizens of New Solaris. We will not attack but I can say that the Legion who are the opposite of us will in fact attack your forces with out hesitation. The Legion believe in "purity" of human race and will try to murder Capuan citizens both solider and non militant.
If you intervene you will only prove that The Legion is correct which can increase the violence.
Templar Faction President
Desislav Dmitriev -- D13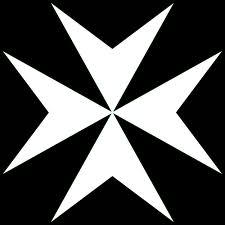 Templar Seal
on Sat Sep 24, 2011 11:00 am
Sent Per Will of Antony Lassale, President of the Republic of Capua
To Be Received by Desislav Dmitreiv of the Templar Faction in Solaris.
Dated 16 March 1572.
---------
Dear Desislav,

Though ordinarily we would have no wish to interfere in anyone's civil war--least of all a Solari one--it is unfortunate that I cannot acquiesce to your demands of 13 March for a number of reasons.

Those lands which the Republic now occupies are in the process of becoming Republican provinces; they were obtained from the late Elite General's government by the means of a negotiated treaty and settlement. This Republic, then, refuses to withdraw from lands it has legally acquired through conquest, especially given what it believes was a morally superior position during the Solari War.

As for the intervention in Sperare Impero, this, similarly, is being conducted for morally defensible reasons. Without an immediate Republican intervention in that city--and the Republic is the only power in any position to intervene in said city--the humanitarian results will be catastrophic. In particular, disorder would also endanger the aims represented by the food and other humanitarian aid that New Solaris has been receiving from this Republic.

I hope you understand, given the above examples, that despite the political necessities that drove us to war, the Republic does in fact hold the interests of the Solari people dearly, and this is the justification for, and driving force behind our intervention which will not cease.

Good day to you.

SIGNED,
Antony Lassale
PRESIDENT OF THE REPUBLIC OF CAPUA
on Sat Sep 24, 2011 3:44 pm
---------------------------------------------------------------------------------------------------------------
Sent From Sperare Impero Templar House, Templar Faction President Desislav Dmitriev
To be received by The New Republic of Capua, President Anton Lassale
Date: 19 March 1572
-----------------------
Dear Anton Lassale,
We highly advice that you avoid this sort of action that you wish to take upon. The newly required lands is something we respect but forces in the Capital is something we will not allow.
Under the treaty that was signed by Darko De Luca there should be no forces crossing into the new borders. Any intervention even if it is a humanitarian can be consider a violation to the treaty and a act of hostility. Even though there is a civil war it does not mean that you can enter Templar Order Lands or even our enemy lands The Legion.
If I were in your position I would advice to concentrate your forces in the newly required land because The Legion will undoubtedly will attack it and will try to commit a massive genocide against the Capuan people both solider and citizen.
Templar Faction President
Desislav Dmitriev -- D13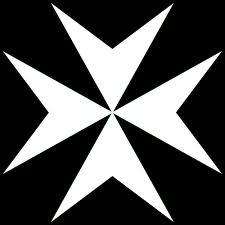 Templar Seal
on Sat Sep 24, 2011 5:07 pm
Sent Per Will of President Antony Lassale of the Republic of Capua;
To Be Received by Desislav Dmitreiv of the Templar Faction in Solaris.
Dated 24 March 1572.
---------
Dear Desislav,

Since it appears that since our correspondence has begun, the Templars have taken Sperare Impero and driven out the androsupremacist groups that had originally resulted in the Republican plans for mass intervention in that city, this office would, in light of changing conditions, agree with the Templar viewpoint. As a result there will be no Republican Army march on Sperare Impero for the time being, unless conditions change significantly.

The Republic will watch the situation in Solaris with interest. For now, however, both sides should be aware that any transgression onto Republican land--whether it was gained pre-Trety or post-Treaty--will not bode well for that side, and that the Republic will defend its territories from any sort of aggression whatsoever. It should be noted that the Republic reserves the right to act in any way that the National Assembly deems fit. For now, this means a state of armed, guarded, vigilant neutrality.

Good day to you. May we speak again.

SIGNED,
Antony Lassale
PRESIDENT OF THE REPUBLIC OF CAPUA

Permissions in this forum:
You
cannot
reply to topics in this forum